Getting you wedding-ready!
As we approach summer, the wedding season begins, and if you are one of the lucky brides this year and want to improve your skin, then continue reading!
3 min read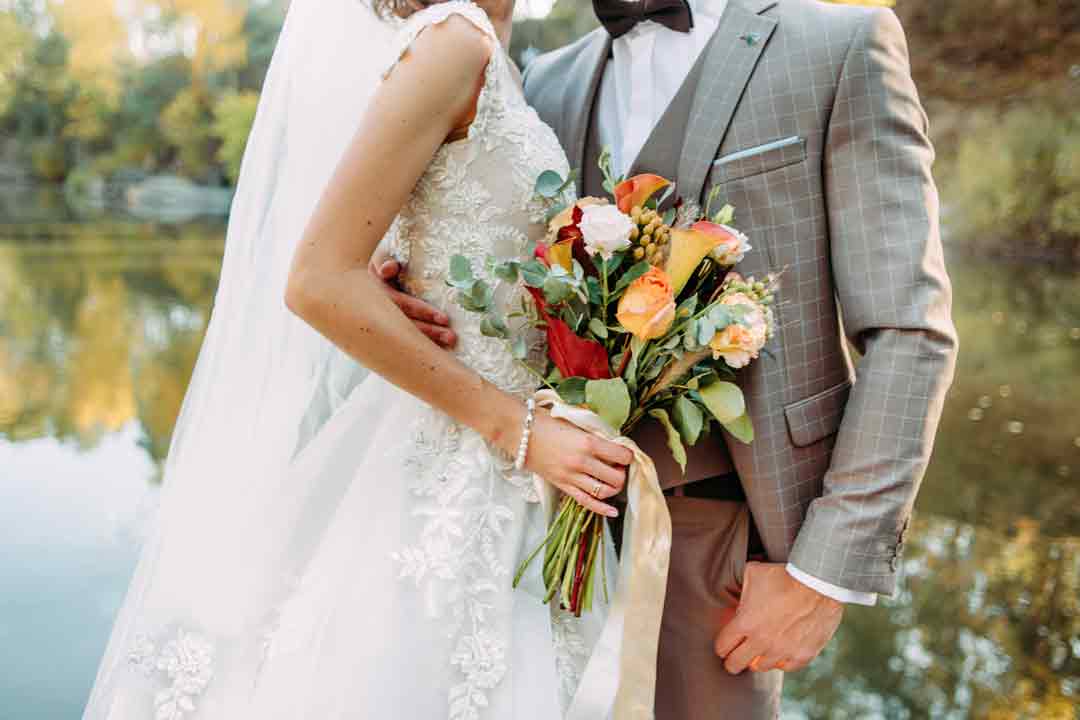 First of all, congratulations on getting engaged and we hope that this blog can clarify a few things for you, making your wedding prep a little less stressful. Every year I am approached by brides to get the latest tips on how to look their best for their big day. So here are my top five tips:
1. Get your skincare nailed down to a tee
Skincare regimes can be exceptionally mind-boggling, with so many products and ingredients on the market; it is hard to figure out what your skin needs. Whether you want to reduce lines and wrinkles or brighten up your skin complexion, you are best off seeing a professional who can give you a prescriptive skincare regime. If your budget allows, switch onto medical-grade skincare. Medical-grade skincare contains a higher percentage of the ingredients needed to improve your skin and therefore, will speed up and enhance the results. Remember; the average skin cycle takes around 5-6 weeks and increases even further as we age, so make sure you are giving your new regime enough time to make a difference. I suggest starting your skincare routine at least six months before the big day.
2. Consider in-clinic skin treatments
If your medical grade skin regime isn't cutting it, why don't you boost your skin with some in-clinic treatments such as microneedling or chemical skin peels? These treatments help to resurface the skin giving results to a smoother, brighter skin complexion. You usually need a course of at least three treatments to make a significant difference, so make sure you have timed your treatments well. You also don't want to have any aggressive treatment a month before your wedding as these treatments could have a little downtime.
3. Time your anti-wrinkle injections well
If you have never had anti-wrinkle injections, the time to try them out IS NOT right before your wedding. These injections paralyse your muscle, to stop the constant creasing of the skin caused by facial expressions. Some may not like the effect that this has on their face, and I always recommend you try this treatment months before your big day to try it out. If you are used to having anti-wrinkle injections, I suggest you have this booked for six weeks before your wedding, allowing the treatment time to "settle in."
4. Consider "tweakments" using soft tissue fillers
Fillers are becoming one of the most popular treatments in making sure brides are wedding-ready. If you are after soft tissue fillers, consider very small 'tweakments' rather than drastic changes. The most popular treatments with brides are subtle enhancements to their lips and rejuvenating the under-eye area with tear trough filler. Filler treatments may make you swell and bruise, so if you decide you want to have treatment, book your appointment at least six weeks before your wedding day.
5. Have a medical facial near your big day!
Makeup looks better on healthy skin! To give your skin its final boost, I recommend having a "medical facial" 1-2 weeks before your wedding day. Medical facials differ from standard facials as active ingredients are used - usually acids - to give the skin a boost.
Remember, the most beautiful thing you can wear on your big day is confidence! More importantly, these treatments are not only for women, so bring your husbands to be along for a consultation too!